We are able to design and build decorative brickwork features for the garden and interior of your home.  Our creative flair and eye for detail means we guarantee you will be satisfied with the results.
We can create decorative new garden walls and also use stepping stones, patio walls, work with complimenting high quality materials such as York or Cotswold Stone, chippings and decorative edging with work blending perfectly with your homes masonry and style.
Brickwork barbeques and attractive outdoor eating areas can also be provided.   We will be delighted to advise and assist with selection of decorative bricks.
If retaining walls are in need of replacement or repair, we can provide a range of brickwork designs which look attractive, whilst also providing strength and durability.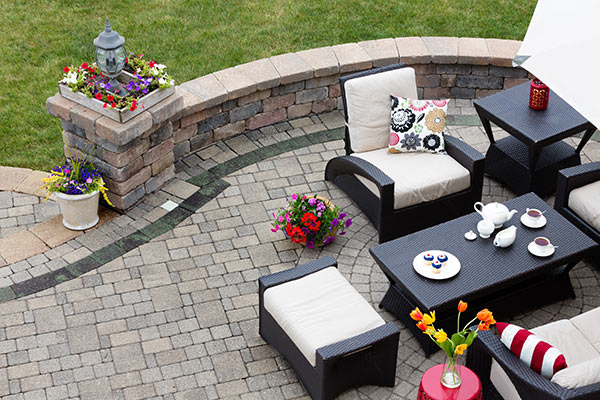 We can also create a range of attractive hard landscaped features including the construction of patio and paving circles, pathways, decorative paving, water features and rockeries.
Decorative Brickwork For The Interior Of Your Home
If you require us to use decorative brickwork inside your home, we can build decorative or inglenook fireplaces, stone fireplaces, arches and any other feature you can imagine.
For more information and advice regarding decorative brickwork, garden walls or any other features in and around the Birmingham, West Midlands, Worcestershire region or surrounding counties please call us on 0121 608 2563, 07961 214 079 or email us using our contact page or 'request quote' box in the top left of this page.